Neon Happily Ever After Sign Hire
Hire our White Neon Happily Ever After sign complete with optional stand and dressed suitably to your venue.
Neon is a great way to add that extra WOW to your special day. Perched neatly on a shelf, leaning against a wall or used as a backdrop to your ceremony or top table, the possibilities are endless.
Our Neon Happily Ever After is – 95 x 81cm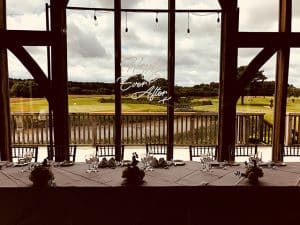 Rustic Happily Ever After Neon Sign Complete With Hanging Festoon Lights
From £200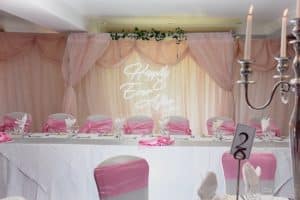 Draped Happily Ever After Neon Sign In Front Of Starlight Backdrop
(Available In White Or Blush Pink)
From £200 For Sign Or £300 With Starlight Backdrop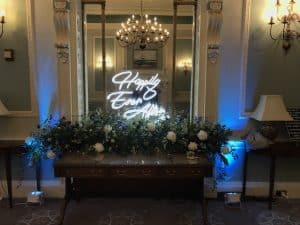 Happily Ever After Neon Sign – No Stand
From £150
One of our creative options is our neon happily ever after signs, which can brighten any wedding and make it look stylish and individual at the same time.
We offer beautiful wedding neon sign hire in a traditional 'Happy Ever After'
Hiring a neon sign from Wedding Venue Lighting means that you also get the benefit of our expertise and support. Our friendly team will install the sign for you, and then talk you through using it before they leave and let you enjoy your special day.
All of our products come with the benefit of our expertise and the support of a dedicated local team. They will work with you to find and install the products that suit your wedding and compliment your venue so that it looks just the way you want it to for your wedding.
To find out more about our wedding neon sigh hire or any of our other quality products, contact us, and our friendly team will be happy to talk you through our services and how they can benefit you.