Light Up LOVE Block Letters Hire | Illuminated LED Love Block Letters | Big LOVE Block Hire
Our Light Up LOVE Block letters are the perfect backdrop to your wedding.
The illuminated LOVE Block letters can be used as a backdrop to your wedding ceremony, during the wedding breakfast and your evening reception.
Our Big LOVE Block Letters are for hire for weddings, anniversaries, engagements and parties. You could even hire them just to let that special someone know how you feel – or for that romantic proposal you had in mind.
Our LOVE Block letters use a traditional fairground bulb, this gives a diffused effect looks good both during the day and night.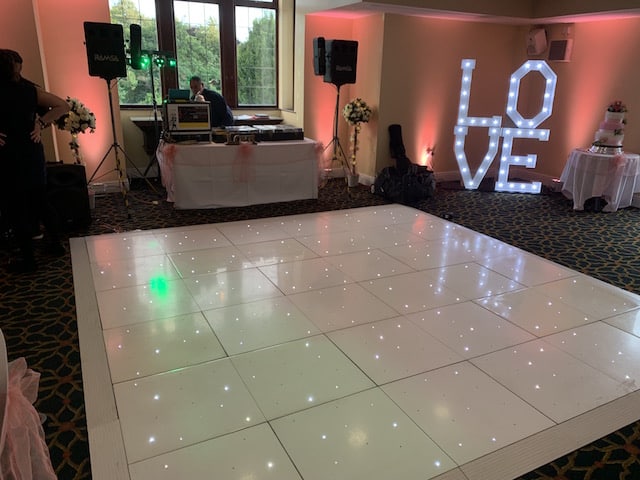 Standing at 6 ft Tall (1.50 Meters) & 6 ft Wide (1.50 Meters) Our Giant LOVE Block letters make a real showcase at your wedding.
Light Up Illuminated LOVE Letters Block Hire – £200.00 (Delivered Installed and Collected)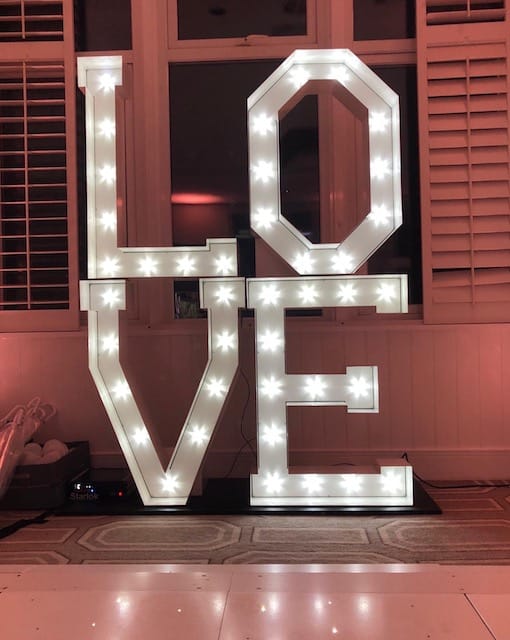 We also have available in our light up letter range:
The LOVE Block letters are suitable for use indoor, however they are not waterproof so cannot be used outside if it is raining.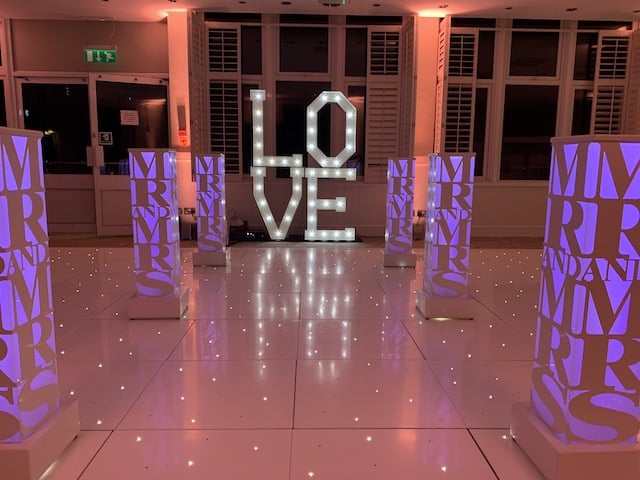 Out giant LOVE Block Letters can also be setup as 3ft tall individual letters.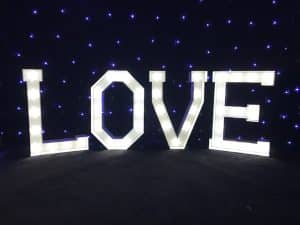 Thanks to our trained and insured team of experts, we're able to offer you a complete service from booking through to removal. Our supportive staff will start by finding the perfect light up LOVE Block letters for your event.
When you've chosen the décor that suits your celebration, we'll book it and get it cleaned and ready for you. Then our team will come to your venue and install the love block letters and show you how to make them shine at their illuminated best.
After the installation, they'll leave you to enjoy your event, but they're only a phone call away if you have any queries or questions.
When your event is over, and you're ready to pack everything up, we'll return and collect our light up love block letters and check that you were happy with them.
The love block letters are suitable for use indoor, however they are not waterproof so cannot be used outside if it is raining.
Light Up Letters Coloured Blubs Available
In addition to the traditional white bulbs, we also offer our light up letters in different coloured bulbs to match your wedding or event theme!
We can install these bulbs in any of our light up letters, in your colour scheme.