Wedding Venue Draping | Black Out Drapes | Marquee Wall Wedding Drapes
Our wedding Venue Draping solution to cover unsightly walls or to give the venue a softer touch, or simply altering the appearance of a particular wall. We can we can also light them with Up Lighters or add fairy lights.
Our different wall drape ideas are a great way to decorate your wedding venue. We have a range of drapery products to either cover your venue or create a feature. Our marque wall drape lining system is the ideal way to cover the walls of your venue. These neutral coloured drapes are suspended from a hidden, free-standing framework and are available with a wide range of dressing options. Our fairy light backdrops create an impressive backing either behind your top table or placed anywhere in your venue.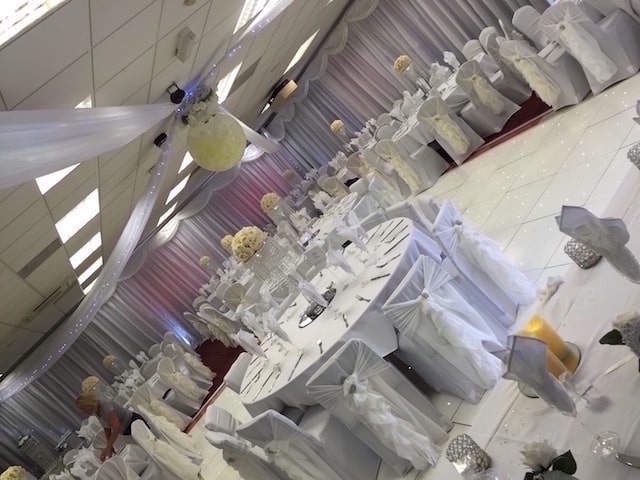 Our drapes come in two styles, from plain black out drapes and white pleated marquee wedding drapes.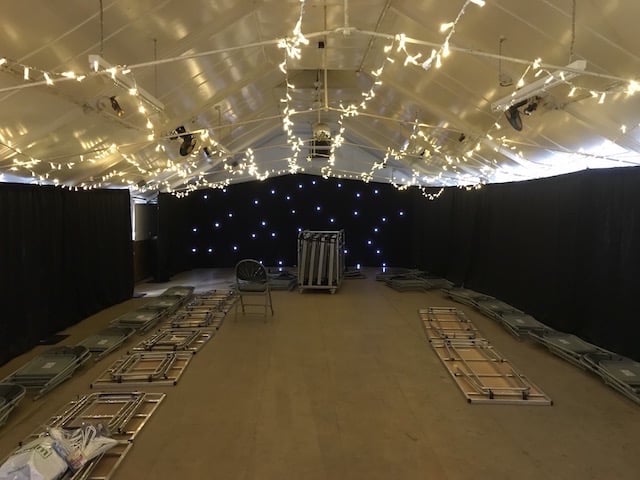 All our drapes are flame resistant. Coloured up lighting can be added to our wall drapes to transform them to your chosen colour scheme.
On your big day, our fully trained, insured, award winning lighting technicians supply a full hire, install and collection service. Rest assured, you hire direct, we have our own vans, staff and equipment, all which will arrive at your venue on time and in guaranteed excellent condition. Our service guarantees that your wedding and venue will be unique to your day, transforming your venue to suit your theme and style.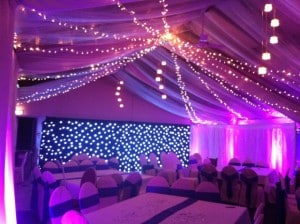 Our 4 meter high white drapes start from £15 per meter.
Including all rigging equipment, delivery installation and collection after your event.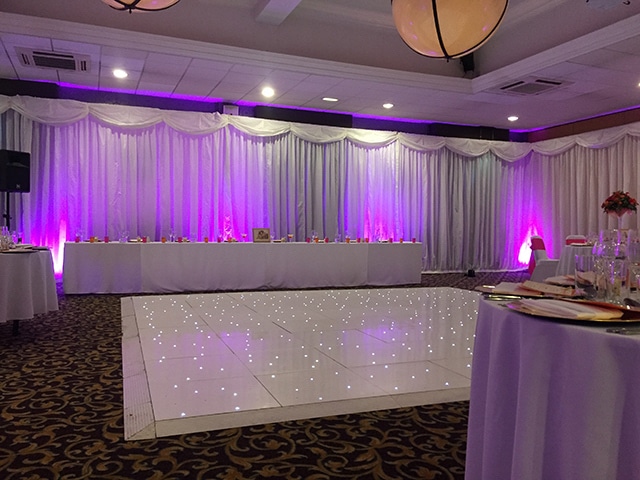 See also our Ceiling Drapes to compliment our wall draping
Our 4 meter high blakeout drapes start from £10 per meter.
Including all rigging equipment, delivery installation and collection after your event.
When you order with us, you'll receive the benefit of our industry knowledge and expertise. From the moment you enquire about our products for hire, be they our venue draping or anything else, we will support you and give you the exceptional standard of service that you expect.
Once you've booked your wedding venue draping, blackout drapes and anything else that you might need to turn any space into the perfect wedding venue, we'll do all the hard work for you.