Festoon Backdrop – Rustic Frame Festoon Backdrop Hire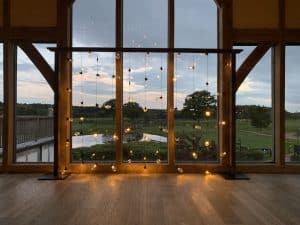 Our rustic frame festoon backdrop makes the most impressive rustic ceremony backdrop, or top table backdrop.
The full length festoon lights provide the most stunning rustic ambience.
Great for rustic weddings or vintage wedding standing at 8ft tall (2.40 Meters) and 10ft wide (3 Meters) the Festoon Backdrop will bring some rustic sparkle to your wedding.
Warm White Festoons Lights are used in our Rustic Festoon Backdrop for your wedding ceremony.
Rustic Frame Festoon Backdrop – £250.00 (Delivered Installed and Collected)