Red Carpets
Red Aisle Carpet Hire | Red Carpet Hire
Give your wedding reception, school prom, nightclub, VIP entrance, or corporate event a grandiose feel by laying a luxurious red carpet and welcoming your guest's VIP style. We stock a glamorous model of red carpet which is sure to catch glances and make attendees feel like they are at a truly lavish, opulent occasion.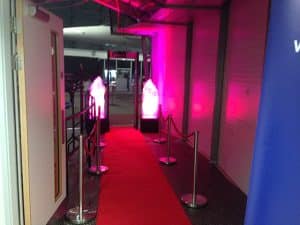 Although some people assume the red aisle runner is a modern wedding innovation, mimicking the "red carpet" of fairy tales and Hollywood award ceremonies, red isle runners actually go back many centuries. Originally, they were used to ward off evil spirits who might linger on the ground.
Since the ancient Greeks, red coloured carpets have been reserved for only the great and the divine to step foot upon, creating a long tradition of red carpet entrances at hotels, weddings, special events and any situation where you want to give your guests the VIP treatment.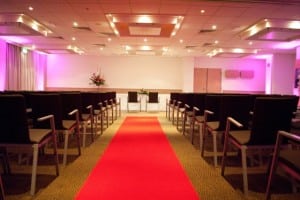 Our red carpets are built to an exceptionally high standard and are finished off superbly. They are also cleaned by hand after each hire to ensure they look stunning when laid out for you. We know you are looking for absolute quality. Our custom red carpets are high quality & suitable for repeated use, with choices of Interior, Temporary exterior & Permanent exterior use.