As winter finally starts to wind down and the spring months approach, soon to be followed by those of glorious summer, the United Kingdom traditionally celebrates the much anticipated arrival of the new season with a vast array of different festivals. These deal with all manner of subjects, from the likes of bottle kicking and cheese rolling, to more traditional events such as May Day, and, of course, the lazy, hazy days of summer's great British music festivals.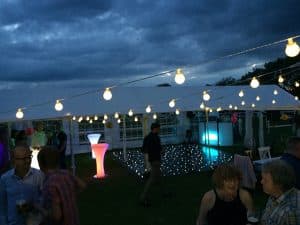 Why people choose festival themed weddings
There are many festivals that are ideal to plan a wedding around, and such weddings tend to be rather different! They're quirkier events that are often the case with more old fashioned nuptials, with a great sense of fun. Wedding Venue Lighting will always be on hand to provide the right atmosphere for such festival-themed celebrations. Lighting is a huge part of the ambience of any wedding, and together with decorations, can create an atmosphere suited to any kind of festivities, and at any time of the year.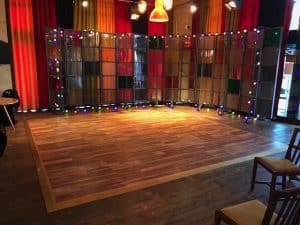 How Wedding Venue Lighting can help
There are a number of decorations and lighting arrangements available from Wedding Venue Lighting that can provide the look and feel for your festival wedding, regardless of the specific theme or motif. Items that we are able to supply include:
hanging lanterns
festoon lanterns
rustic letters
fairy lights
a wood dance floor
colourful outdoor up-lights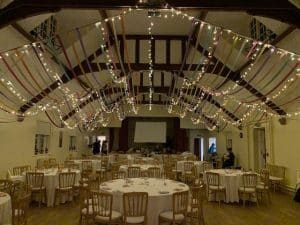 For those who want their wedding to take place outdoors, in order to take advantage of the better weather and further increase the festival atmosphere, Wedding Venue Lighting can also offer the options of staging outdoor barn weddings or marquee weddings. We have many years of experience turning all manner of different venues into the wedding setting desired by our customers, and we are able to create any style or look that you desire.