As Winter casts off its icy chill making way for Spring's new shoots Wedding Venue Lighting has been busy forging ahead with some really innovative lighting ideas.
Our thoughts are filled with the freshness of the countryside and Wedding Venue Lighting was delighted to help out at Sandburn Hall's 'Wedding Showcase' where we installed rustic lighting displays in their Barn and unveiled our latest lighting addition:
– The Rustic Edison Bulb Backdrop –
in all its shining glory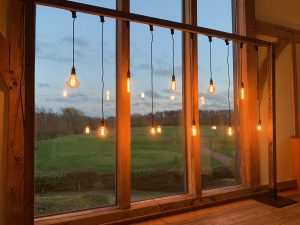 Edison Bulb Backdrop brings a raw, natural feel to your wedding, they are warm and stylish with a hint of country charm.
These beautiful jewel-like Edison bulbs are also available in delicate Star, Heart, Globe, Tubular, Teardrop, Diamond and classic filament bulb designs. This subtle lighting floats elegantly in the air and is a sensual delight.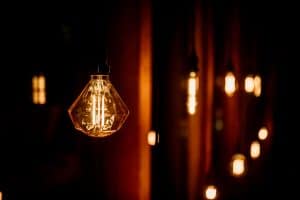 – The Humble Fairy Light –
Don't underestimate this simple, timeless beauty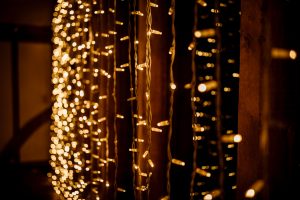 Our Fairy Lights are so pretty and create an instant ambience with twinkling lights showering sparkle all around.
Cascading 'Fairy Lights' will set your heart aglow.
Fairy Lights Curtains make a wonderful Wedding Backdrop showering glittering light on the oak barn perfectly.
Try combining our new Edison Bulbs with Fairy Lights for that extra magical glitz. Whatever combination of lighting you choose Wedding Venue Lighting can install and light up your special occasion magnificently.
– Lighten Up –
Professional Lighting can positively affect your mood and health!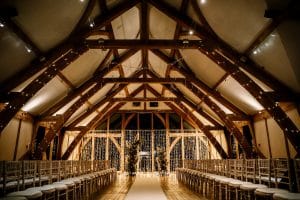 Here in Sandburn Hall, our Fairy Lights subtly transmits a warm, intimate feeling without being overpowering.
Fairy lights daintily adorn the oak beams creating a lovely country style in this magical rustic setting.
Fairy light curtains reflect in the glass windows.
Follow this link to view our stunning fairy lights:
https://www.wedding-venue-lighting.co.uk/fairy-lights/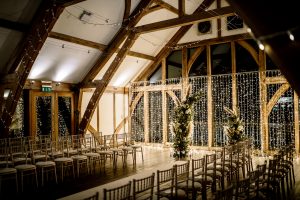 We can illuminate every nook and cranny with mesmerising Fairy Lights which are so appealing and pleasing to the eye.
Simple wooden structures come to life with string fairy lights.
Happy occasions are made special with perfect lighting solutions from Wedding Venue Lighting.
Fairy Lights are the very essence of happiness – joyous occasions are synonymous with these little beauties modestly shining away at Christmas time, at visits to the sea-side, at fairgrounds, at summer garden parties – you name it they are the little stars of the show.
Let Wedding Venue Lighting
be a guiding light to your perfect Wedding Day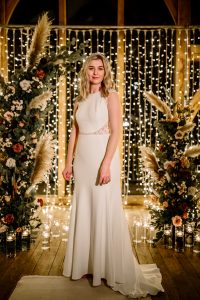 All photographs are courtesy of Hayley Baxter, visit her site at: